Blakely N. Younger
District Twelve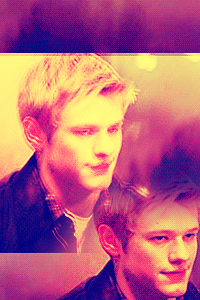 Posts

: 10


Money

: 220


Job

: Student


Location

: USA


Join date

: 2014-03-02


Subject: Younger, Blakely N. Mon Mar 03, 2014 11:45 am

---

BLAKELY NEVIN

YOUNGER

SIXTEEN -- MALE -- DISTRICT TWELVE -- STUDENT

I

don't know why where I live is like this. I don't know why every time I look up, I'm being harassed by a Peacekeeper who seems to be giving me lip. I also don't know why I can't just punch him in the face. Am I just afraid? I've seen someone get whipped before. It doesn't happen often, however, that caused me to have a fear. A fear of Panem itself. It's not even the Games that this point. This will be my first Quell, and what if I get reaped? What will happen to me? Will they play roulette or just kill us all just for fun. No Victor? Is the new Head Gamemaker that cruel? I've never even seen him.. or her I suppose it could be. It seems like they are hiding in secret. Are they even real? Or is the President just tricking us, and it's really him coming up with the Arenas? For all we know, Crane could've just been a face, and he had nothing to do with the Games at all, and because he let Katniss and Peeta out alive, he had to pay the price and die.

M

y brother. Chad, is one year older than me, 17. He's almost done with the Games. But he has so much tesserae. There's four of us. Me, my parents, and him. We have "dinner" once a week, while those District One ignoramuses have dinner every five minutes. This isn't fair. He'll have 35 Tesserae next year. There aren't many big families in District 12. And if there are, their children aren't eligible to be reaped. Many of them are too young, or too old. Why is the world so mean to us? I'm just very concerned because I don't want either of us to be put into the Games. My mother and father will be crushed. She'll probably have a nervous breakdown or something. If he gets Reaped, I will volunteer. Although he'll probably give me a look and I just won't. But what happens when I'm 18, and if I get Reaped, he can't Volunteer for me. So who will? Casper? It seems like he hasn't been such a friendly ghost.

P

eople expect so much from me. They see this hard, strong, tough, cool-boy, gets all the ladies. I never have time just for me. I never have a second to think. My dad wants me to get married at 18 if I don't get Reaped. But what if I don't like her? What if I want someone else? Male or female? I'm afraid to tell them. Mostly because the Peacekeepers around here don't play any Games, and they are practically stalkers. I have a fear of getting whipped. But what happens. What happens if I be

Brave?
Tony
Administrator





Posts

: 13


Money

: 22


Join date

: 2014-03-01


Subject: Re: Younger, Blakely N. Mon Mar 03, 2014 1:07 pm

---

ACCEPTED

Hello TONY and welcome to Blood & Fire! Here at B&F we love new members, so don't be afraid to pop into the chatbox, and introduce yourself in the Introductions forum! Now you may claim your Face, post your Plot Page, and get to Roleplaying! If you have any questions, please ask!

- The Administration